Computer simulating 13-year-old boy becomes first to pass Turing test
Press Association, theguardian.com

'Eugene Goostman' fools 33% of interrogators into thinking it is human, in what is seen as a milestone in artificial intelligence

• In 'his own' words: how Eugene fooled the Turing judges

• What is the Turing test? And are we all doomed now?
Teste de turing ultrapassado!
Scoop.it
-
Movies & Multimedia
Rafael Santos's insight:
O 5 para a meia noite vem à Madeira! Num esforço de articulação entre a Madeira Film Commission e a Produtora do programa, a Eyeworks Portugal, com a colaboração operacional da RTPM e apoio do Turismo da Madeira foi possível concretizar a vinda à Madeira deste programa de referência da RTP, o que nos deixa muito satisfeitos! De 2 a 6 de junho teremos os habituais diretos do 5PMN a partir do Parque de Santa Catarina. Definitivamente a não perder!
Fonte: Madeira Film Commission

A couple months ago I shared some GIFs of invisible things, and I finally got around to putting them together in this video:

When light travels through areas of different air density, it bends. You've probably noticed the way distant pavement seems to shimmer on a hot day, or the way stars appear to twinkle. You're seeing light that has been distorted as it passes through varying air densities, which are in turn created by varying temperatures and pressures.

Schlieren Flow Visualization can be used to visually capture these changes in density: the rising heat from a candle, the turbulence around an airplane wing, the plume of a sneeze … even sound.  Special thanks to Mike Hargather, a professor of mechanical engineering at New Mexico Tech, who kindly provided a lot of these videos.

Science!
(via gjmueller)
See on Scoop.it - Movies & Multimedia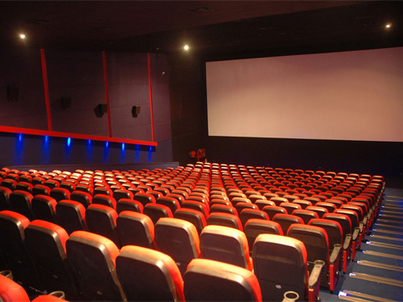 Catarina Alves Costa, uma das mais importantes figuras do cinema documental português, é a realizadora em destaque nesta edição do Panorama que apresenta também uma importante selecção de filmes alemães sobre Portugal.
See on diariodigital.sapo.pt
Edital prevê um investimento equivalente a US$ 600 mil em 4 projetos de longa-metragem, dois majoritariamente brasileiros e dois majoritariamente portugueses
See on exame.abril.com.br
Scoop.it
-
Movies & Multimedia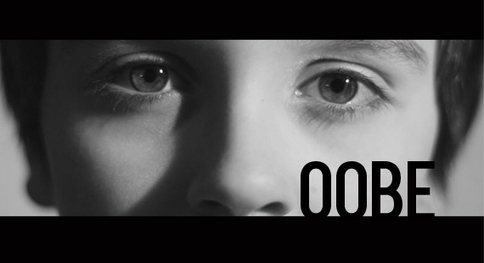 Uma criança acorda presa num porta-bagagens. Sozinho e assustado percebe que está num imenso ferro-velho. Não consegue encontrar nenhuma saída. Este lugar revela-se aos poucos um santuário de memórias e recordações que o vão guiando para a verdadeira razão por detrás da sua presença nesse sítio.
Rafael Santos's insight:
Os alunos finalistas da Licenciatura em Cinema, Vídeo e Comunicação Multimédia da Universidade Lusófona de Humanidades em Tecnologias precisam da sua ajuda para produzirem a curta-metragem final do curso. Dê o seu apoio
See on ppl.com.pt
Una excelente extensión de Chrome para bloquear sitios web por palabra, url, horario…
Juan Diego Polo, wwwhatsnew.com

Aunque hay muchas formas de bloquear el acceso a sitios web desde una empresa o desde un hogar, pocas son tan sencillas como las que ofrece la extensión Block site, instalada casi 200.000 veces desde países de todo el mundo para proteger el…
10 Reasons Why Handheld Devices Should Be Banned for Children Under the Age of 12
Cris Rowan, huffingtonpost.com

The Amer­i­can Acad­e­my of Pedi­atrics and the Cana­di­an Soci­ety of Pedi­atrics state infants aged 0-2 years should not have any expo­sure to tech­nol­o­gy, 3-5 years be restrict­ed to one hour per day, and 6-18 years restrict­ed to 2 hours per…
duckiedeck, jogos online gratuitos para crianças pequenas
wwwhatsnew.com

No site duckiedeck.com temos uma excelente coleção de jogos para crianças que podem ser executados diretamente pelo navegador de Internet, sem banners nem instruções complexas, criados para quem ainda …
Estão já abertas as inscrições para o Seminário Tecnologias e Necessidades Especiais que a APCA organiza nos dias 14 e 15 de Março, na Reitoria da Universidade da…
See on apca-madeira.org
See on Scoop.it - Madeira Island

Estão já abertas as inscrições para o Seminário Tecnologias e Necessidades Especiais que a APCA organiza nos dias 14 e 15 de Março, na Reitoria da Universidade da…
See on apca-madeira.org